Your friends and guests are our friends and guests

There are plenty of occasions to celebrate – after all, everyday routine is dreary enough!
Whether the occasion is an anniversary, a wedding, birthday or company celebration – our hotel has the fitting premises for an event your guests are bound never to forget.
Thanks to our love of detail, committed kitchen crew and service staff that are always "on their toes" you will be able to celebrate without worries or stress. Simply make the specific arrangements with us in advance at your convenience – then you, as the host, can direct all your attention to your guests.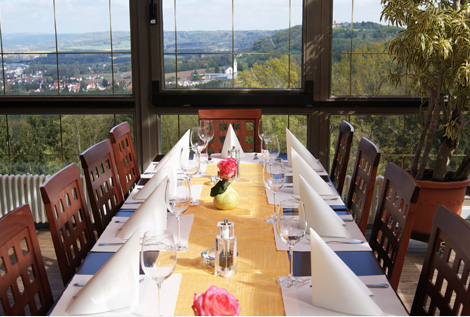 Our premises:
From the winter garden and the sun terrace you have a breathtaking view of the city
Savour the traditional ambience of the Schönblick-Stüberl
You can celebrate and enjoy an event in style at our restaurant

We look forward to welcoming and pampering you and your guests!